Hanna Design Group, built this beautiful – ground up project approximately 10 years ago. The building totals 45,000 square feet on a 6.5 acre site less than a mile from the JFK Medical Center campus situated in the heart of Palm Beach County Florida, the Charter School is a workplace-sponsored primary school serving over 500 children, K-5. The school is designed to contain four (4) intimate "family groupings" each with its own commons/dining area. The classroom design allows for program flexibility, project work, and interaction between classes through numerous sunny shared spaces. The school is organized around a landscaped central courtyard and also houses a large gymnasium/multipurpose area which both, building framing the playground.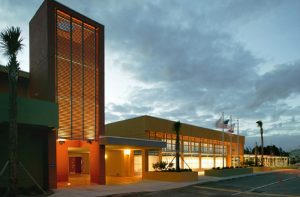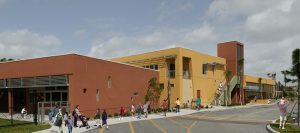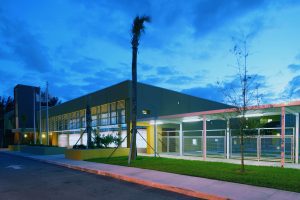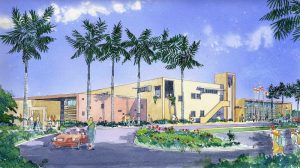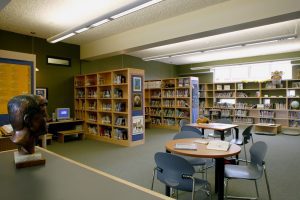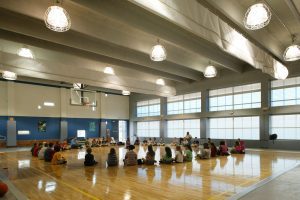 Our mission is to provide a school where we build a community of learners, one that is woven deeply with tradition, reflecting family values and positive role models. Here we value children's active participation in the construction of their own knowledge. Our uniquely designed facility supports our mission and our goals. Upon arrival you are welcomed by the Bell Tower, a traditional symbol of the "School", as you walk through an open breezeway to the first of 4 buildings that make up our campus this being the administration building. The administration building is a two story structure, the first floor consists of a lobby and reception area, with overstuffed chairs and large aquarium to make all who pass through the doors feel welcome and comfortable, a conference room for small meetings with faculty and families, the school clinic, a business office, faculty lounge, Principal and Assistant Principal offices, faculty check-in, communication and copy center, a full service kitchen, laundry room, a common area for student "family-style" dining and the development of academic projects, and the school library including a faculty resource room. The second floor includes 4 classrooms with a "living room" connecting every two classrooms used for small group instruction, independent study or just a quiet place to go when needed. In addition the second floor has both faculty and student bathrooms, and a small office for special area teachers. The second building is the kindergarten house, a single story building consisting of 4 classrooms with an art studio and outdoor patio for "messy" projects and large motor development between every two classrooms. Each classroom has its own bathroom to support the development of self-help skills. The kindergarten area has a separate outdoor play space complete with outdoor bathrooms and climbing equipment as well as programmed fountains for hot weather water play and summer programs. The third building on campus is the main classroom building a two story building consisting of 16 classrooms with shared "living rooms", two common areas for dining and projects and a second prep kitchen. A large office for the Exceptional Student Education Coordinator is housed on the second floor as well as two small remedial instruction rooms at either end of the floor. Student and faculty bathrooms are located on both levels at each end of the facility. The fourth building is the gymnasium, a single story building with basketball court, locker rooms, and offices for both the PE coach and After-school program coordinator. Throughout the facility special attention has been paid to the importance of natural lighting, with windows of various shapes and sizes in every room. The outdoor environment consists of two climbing structure areas, a full size basketball court, and an outdoor stage and courtyard for performances, and school events. The design of this facility allows us to be creative and give our students the opportunity and environment to explore and discover and realize their fullest potential.
Work Together- Build Better!!